Executive Director
Kathryn Blain
Kathryn is the Mother of two children, Stepmother of three children and Grandmother of six children. After leaving a career as a financial planner, she became involved in the interior design business. She decided to expand upon this career and opened a furniture store in 2001, along with her husband Don who was a retired Platoon Chief from the Kitchener Fire Department. In addition to that she is a residential contractor, dealing with a wide range of projects from basements, kitchens, bathrooms and total renovation of entire houses, taking them, from creating the design concept to implementation, hiring and supervising the trades and seeing each project through to completion.
Her proudest accomplishment has been being a Mother, a role that, for her, embodied the essence of her being. In 1995 she was shaken to the core of her existence in the sudden death of her son Michael Longo age 19 from Meningococcal Septicemia. The loss of Michael in her life channels so much of how she lives her life and what energy she puts into the various aspects of her life. As a symbol of her love for him and who he was as a person, Kathryn is the Founder and Past Chair of Meningitis Foundation Canada and currently serves in the role of Executive Director. It is her desire that people learn from her experience and it is her hope that no family needs to suffer the pain of losing a family member to vaccine preventable meningitis. It is also her prayer that in her lifetime she will see an end to this insidious disease.  Kathryn is also a member of the Founding and Steering Committee of CoMO (Confederation of Meningitis Organisations).
Ask the Expert
Dr. Ronald Gold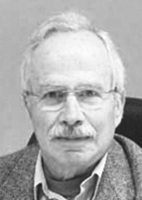 Dr. Ronald Gold received his AB from Harvard University (Massachusetts, USA) in 1957, his Medical Degree from Harvard Medical School in 1962 and his Masters in Public Health from Harvard School of Public Health in 1967. He obtained his pediatric training at Boston City Hospital, Children's Hospital Medical Center in Boston (USA) at St Mary's Hospital in London (United Kingdom). Dr. Gold's research has focused primarily on the safety and immunogenicity of vaccines.
Dr. Gold came to Canada in the late 1970's. From 1979-1996 he served as Professor of Paediatrics in the Faculty of Medicine University of Toronto and Head of Division of Infectious Disease at Sick Children's Hospital, Toronto. He was Senior Medical Advisor (Volunteer position:1998-2018) for the Meningitis Foundation Canada, making himself available to communicate with families about all aspect of meningitis, the after affects of meningitis. He has written all the medical content of the MFC website. He has taken the time to speak to stakeholders and the public and has been interviewed to provide expert details about the science and advocates for the vaccines available. He has participated in NACI (National Advisory Committee of Immunization), Infectious Diseases and Immunization Committee of the Canadian Pediatric Society, Immunization Subcommittee of Ontario Infectious Disease Advisory Committee. He has assisted in putting together a document that Health Units across Canada can provide to the public about Meningitis. He was co-principle investigator in the development of the Immunization Monitoring Program, Active (IMPACT) and active surveillance system based at 12 Canadian children's hospitals to detect severe adverse events occurring after vaccination. He has written several articles in various publications about Meningitis and has been a contributing author to the book Your Child's Best Shot.
Dr. Gold is part of the founding committee of CoMO (Confederation of Meningitis Organization) that serves as a worldwide network to share best practice and to support other Meningitis organizations. He has also served on the Governing Council of CoMO as a Medical Director for 6 years and continued on as an Advisor. Dr Gold's credentials are respected Canada wide. He serves when needed, often without compensation, to share his vast knowledge and in wanting to see an end to this insidious disease of Meningitis.
Board of Directors
Karen Mayfield, C.Tech
Chair
After retiring from GHD and past president of eSolutionsGroup Karen is now an owner of a Club Pilates franchise, Karen is passionate about helping people achieve their fitness goals and live healthier, happier lives. Pilates is a unique form of exercise that focuses on improving core strength, flexibility, and overall body awareness, and Karen is thrilled to be able to share this practice with the Guelph community – opening Summer 2023 -  through my role as a Club Pilates franchise owner. With a commitment to providing exceptional instruction and creating a welcoming, inclusive environment, Karen is proud to be a part of the Club Pilates family and look forward to helping my clients reach their full potential.
Karen's past roles included becoming the first women partner at Conestoga-Rovers & Associates (CRA) and was the founder and president of eSolutionsGroup, now part of GHD Digital after the merger with GHD a worldwide consulting firm. Karen built a very successful portfolio of innovative web services and products, creating a niche market for GHD, and working with over 400 local governments to transform their citizen experience. Karen also acted as GHD's Global IS Experience Director. Karen was responsible for leading the continuous improvement of the IS experience for GHD's people, ensuring that they in turn can continue delivering successful outcomes for our clients. Karen's focuses on understanding the needs and priorities of 10,000 GHD people globally, and co-creating solutions to help IS consistently improve our services in a rapidly changing sector.
Karen is a Civil Technologist (C.Tech.), Microsoft Certified Systems Engineer (MCSE) and in addition to her long career in information technology, she is a member of the Ontario Association of Certified Engineering Technicians and Technologists (OACETT) and has judged for the Economic Developers Council of Ontario's Ontario Marketing Awards. Karen serves as Chair and technical advisor for Meningitis Foundation Canada. She has also served with CoMO as a technical  advisor and as a member of the Conestoga College's Play The Classic and the Greater Kitchener-Waterloo's Business Excellence Awards committees.
Dr. Joanne Langley
Dr. Langley is a pediatric infectious disease physician in the Department of Pediatrics at Dalhousie University in Halifax, Nova Scotia and is cross-appointed in the Department of Community Health and Epidemiology in the Faculty of Medicine. She is based at the IWK Health Centre and the Canadian Center for Vaccinology. She conducts studies on the prevention of infectious diseases using vaccines, from phase 1 (first in humans) through to efficacy trials (phase 3) and post-marketing studies of how well vaccines work when they are used in immunization programs (phase 4). These studies are done with collaborators in public health, industry, universities, and non-governmental organizations.
Dr. Langley has a particular interest in prevention of respiratory infections such as Respiratory Syncytial Virus and influenza. Her work also focuses on vaccine policy and evidence-based decision making in immunization programs. She is a member of the COVID-19 Science Expert Panel, and of the Expert Group on Health Systems of the Chief Science Advisor of Canada, and a former member of the Canadian Task Force on Preventive Health Care and Canada's National Advisory Committee on Immunization (Chair, 2007-2011), and serves as an advisor on several immunization decision making expert groups. She is an active investigator in the Canadian Immunization Research Network and leads its Clinical Trials Network (CTN).
Melissa (Longo) Lehmann
Melissa lives in Waterloo with her husband Ben and their two children Emma and Matthew. Melissa's career has been in the finance field but her primary focus in life has been as the mother of her two children. Melissa is the sister of Michael Longo, whose life has been honored in the founding of the Meningitis Foundation Canada. She brings to the board a first-hand understanding of what meningitis is and how families can be affected.
Mary Clough
Mary and her husband moved to Muskoka 25 years ago, raising their two girls in a wonderful environment. Being self-employed for many years allowed Mary the time to enjoy and nurture her children. On February 26, 2005, life changed forever in Mary's family with the loss of her eldest daughter Macey (MacKenzie) at the tender age of 19, to Meningococcal Septicemia. Macey was in her first year at Fleming College in Peterborough working towards becoming a primary grade teacher. Since her daughter's death, Mary has been very involved in raising awareness of meningitis, with hopes that no parent has to go through the pain of losing a child to this horrible, now vaccine-preventable disease. Mary has been a volunteer with Hospice Muskoka for 13 years working with children and adults who have experienced loss.
Shannon O'Neill
Family Navigator, Canadian Mental Health Association (CMHA) Owner, Creative Resolutions Centre – Family Mediator
As a family mediator and a family mental health navigator Shannon understands the impact of trauma, conflict, disease, mental health, and loss on family systems. Family members do not exist in isolation. If one member is struggling the family as a whole, struggles. Providing support to the family during these times is a necessary component for recovery. This support includes skills and tools, but more importantly from someone who has the Lived Experience (TLE). Shannon is a mother, supports a family member who struggles with their mental health, and has lost a loved one to meningitis. Through these experiences Shannon has learned that recovery is not linear and empathy, compassion, and connection are what all human beings need.  
Melissa Caccamo
Equine Assisted Learning Facilitator
Melissa has always lived a life living with horses. Her career began by helping horses troubled by injuries and expanded by becoming an Equine Assisted Learning Facilitator, to help people heal from personal pain through unique interactions with horses. Her business, Equi-SMART, brought her across Ontario and Canada until to the age of 24, when Melissa was finally diagnosed with viral meningitis. Now Melissa helps guide other survivors of meningitis through the challenging aftermath of the illness and is an advocate for maintaining a resilient and determined attitude through the greatest of challenges meningitis can present.
Marion Gray
Marion lives on the edge of Moorefield with her husband and 3 children, Rebecca, Dawson and Bryce. Marion has worked for GHD (formerly Conestoga-Rovers & Associates) and eSolutionsGroup Limited for over 29 years and during that time worked in multiple departments holding various positions from word processing, assisting in financing department, project coordinator, Executive Assistant, web master and technical support to various clients, including Meningitis Foundation for maintaining their websites. Marion is involved and donates time to her church and other volunteer organizations in her community.